Niels Weiss is the entrepreneur, CEO and owner of WEISS Machines ApS.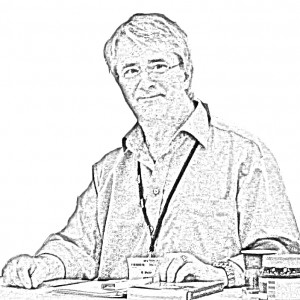 2013  – The management team decided to add a new name to the company to ease the communication with our foreign customers. The additional name is WEISS Machines ApS.
1999  – The team at WEISS Maskin Teknik developed the first prototype of today's powder applicator technology. This technology has shown to be superior to competitors, especially when considering factors such as stability, reliability, maintenance costs, and pollution in the working environment.
1985  – WEISS Maskin Teknik refined its focus, honing in on the screen print production industry. The company initiated the development of highly stable and reliable screen print carousel portfolio. At that point in time, the business mission was to provide the industry with high-quality machinery that had low maintenance costs. This mission certainly succeeded and the WEISS screen printing carousels are now regarded as the Land Rover of screen print carousels. The robust construction has ensured that our machines are more or less indestructible!
1983  – Mr. Weiss founded WEISS Maskin Teknik as an engineering consultancy firm supporting the Danish production industry with innovative designs and ideas that served to increase production performance.